Bryce Canyon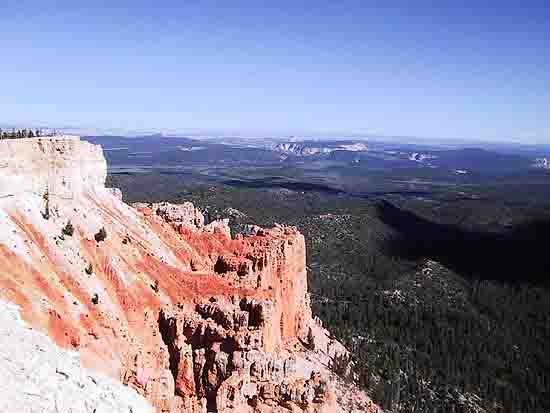 First we drove to the south end of the Canyon, to Rainbow
Point, from which you can see into Arizona.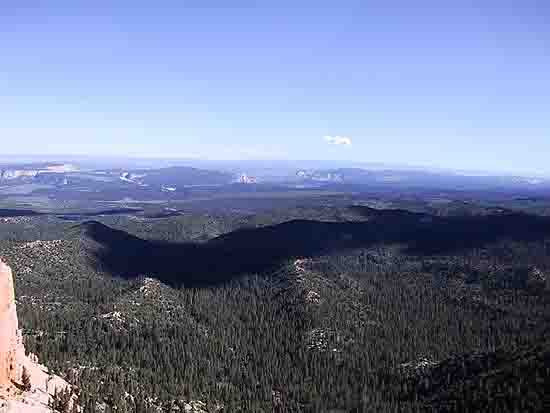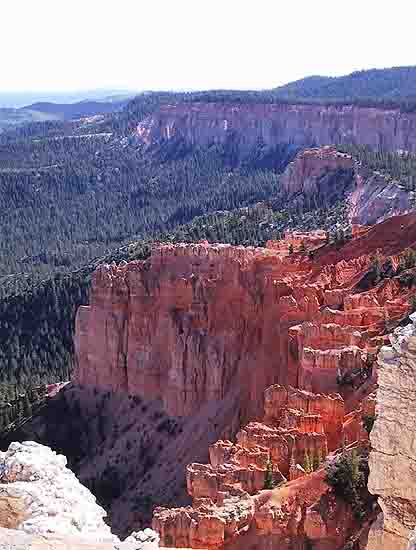 Then we drove back along the rim, stopping at some of the viewpoints.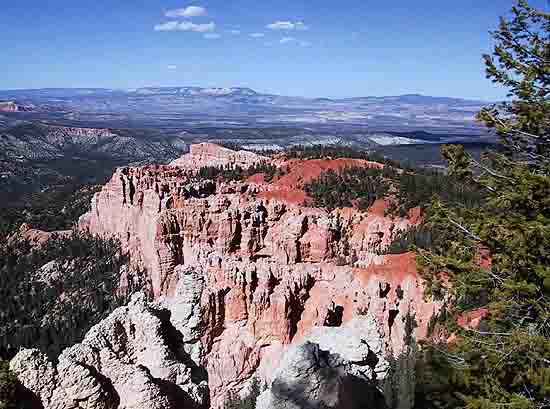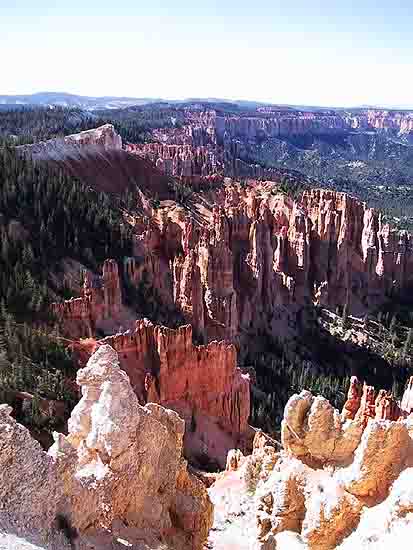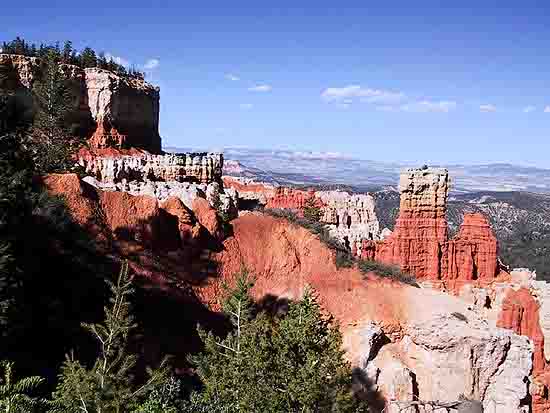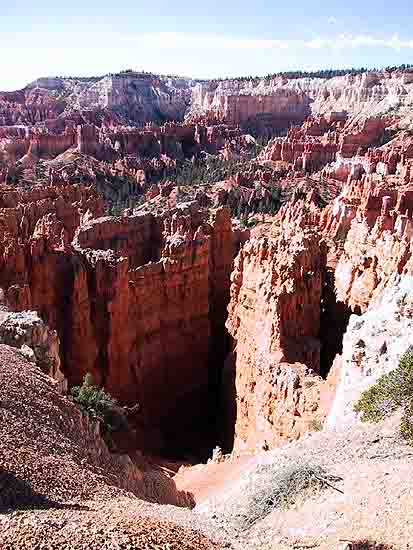 We took a stroll along a short section of the Fairyland Loop Trail.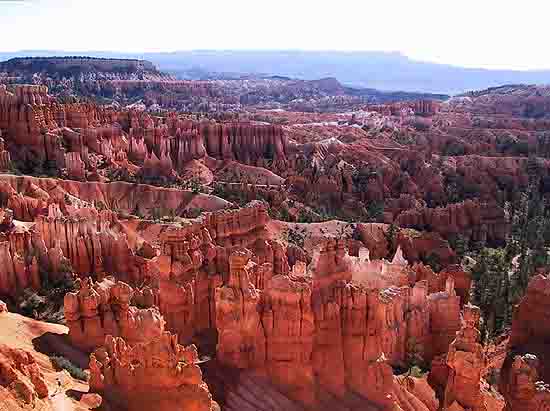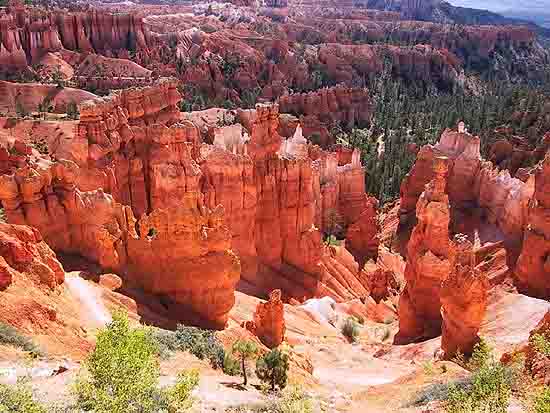 The next day we hiked into the Canyon. We started on the Navajo
Loop Trail, cut over to the Peek-a-boo Loop, then back via the
Queen's Garden Trail.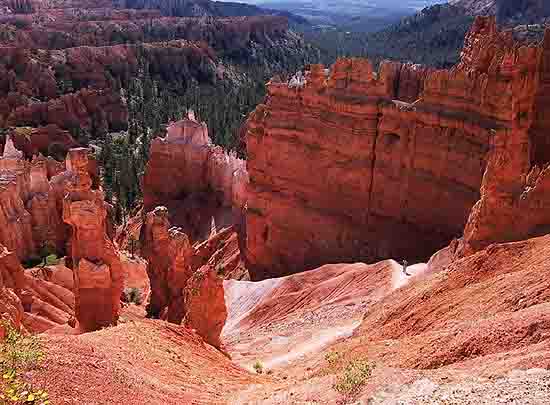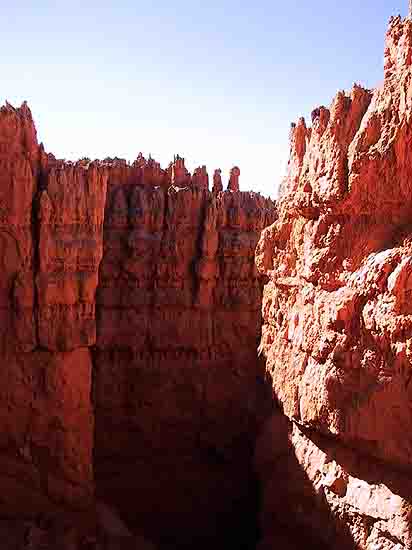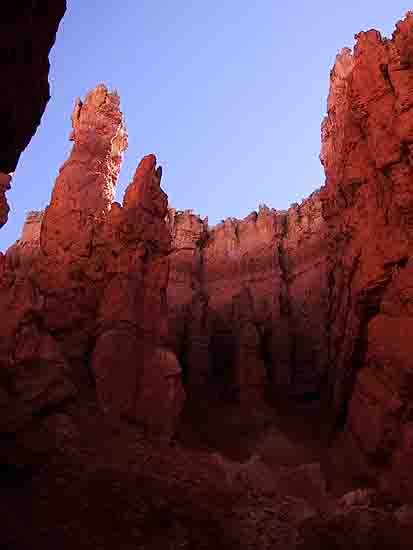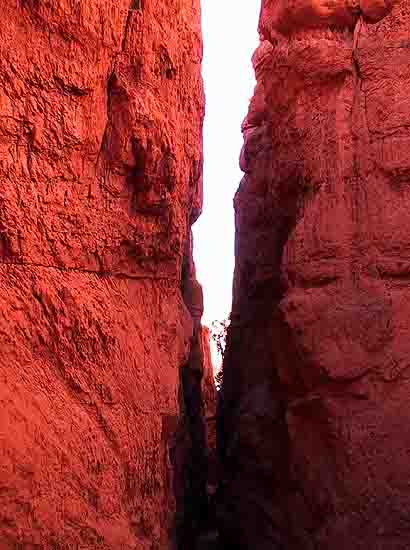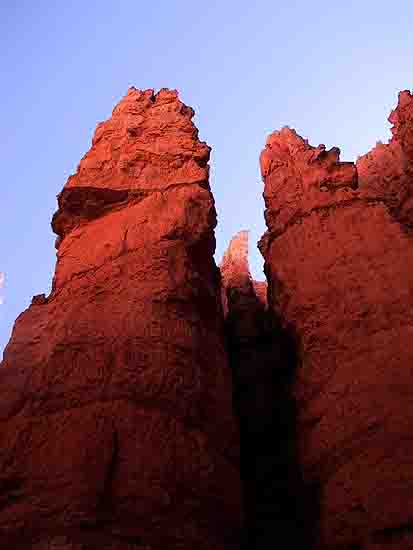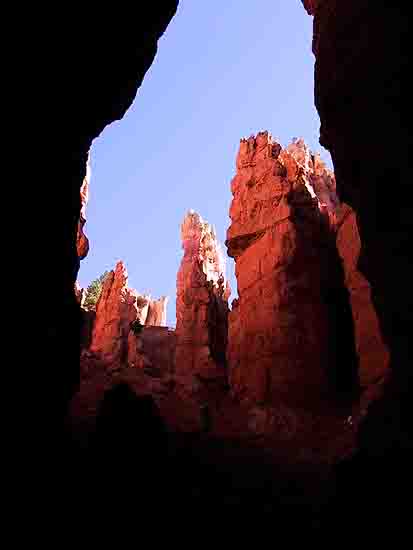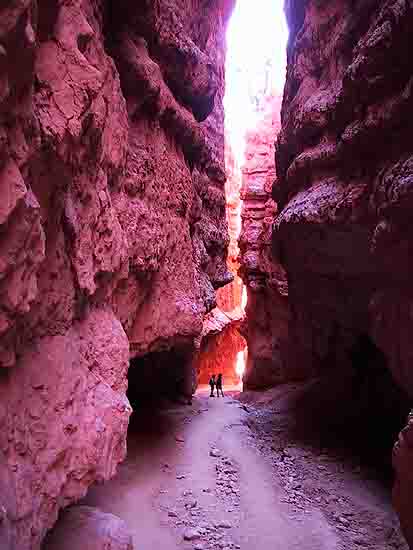 The area known as Wall Street...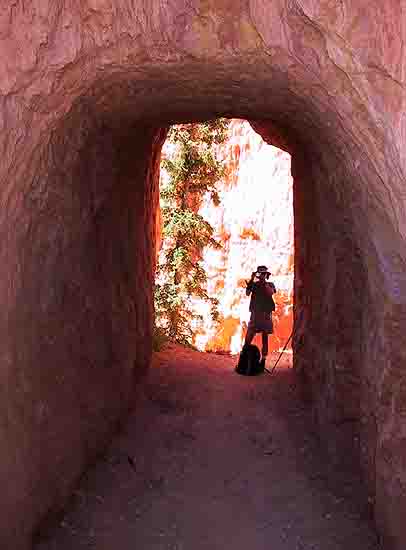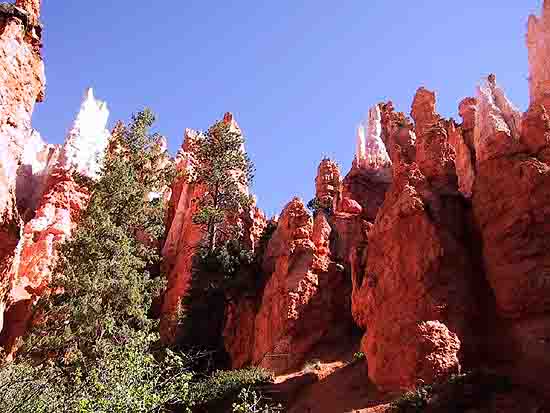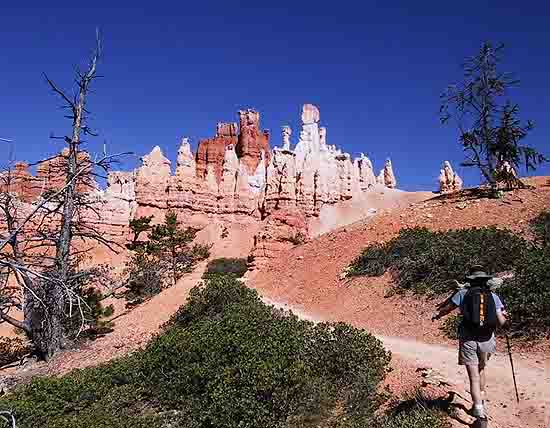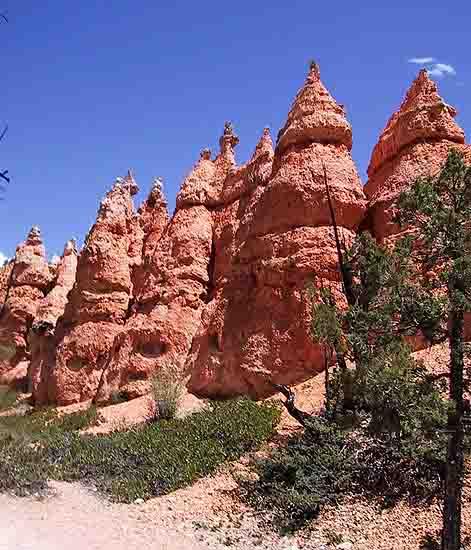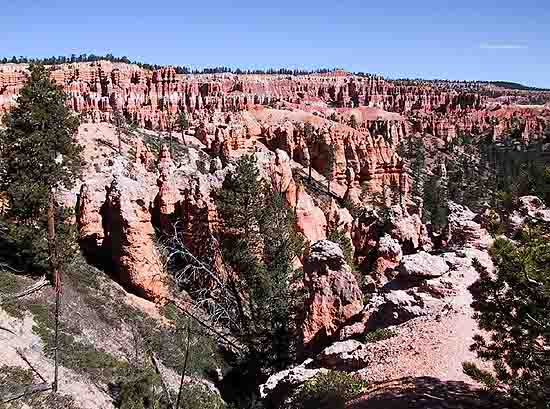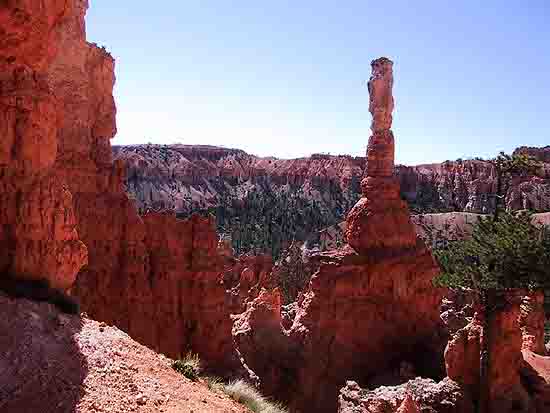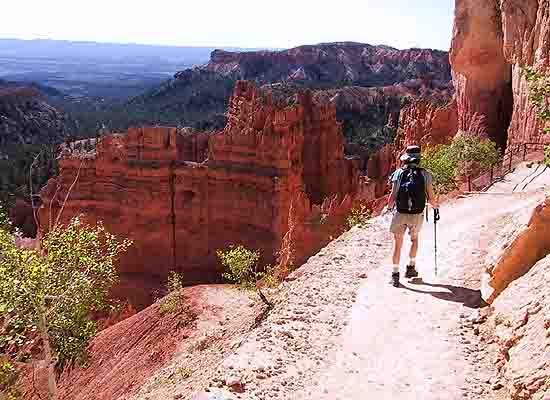 On the Peek-a-boo Loop Trail...